COMMERCIAL VEHICLES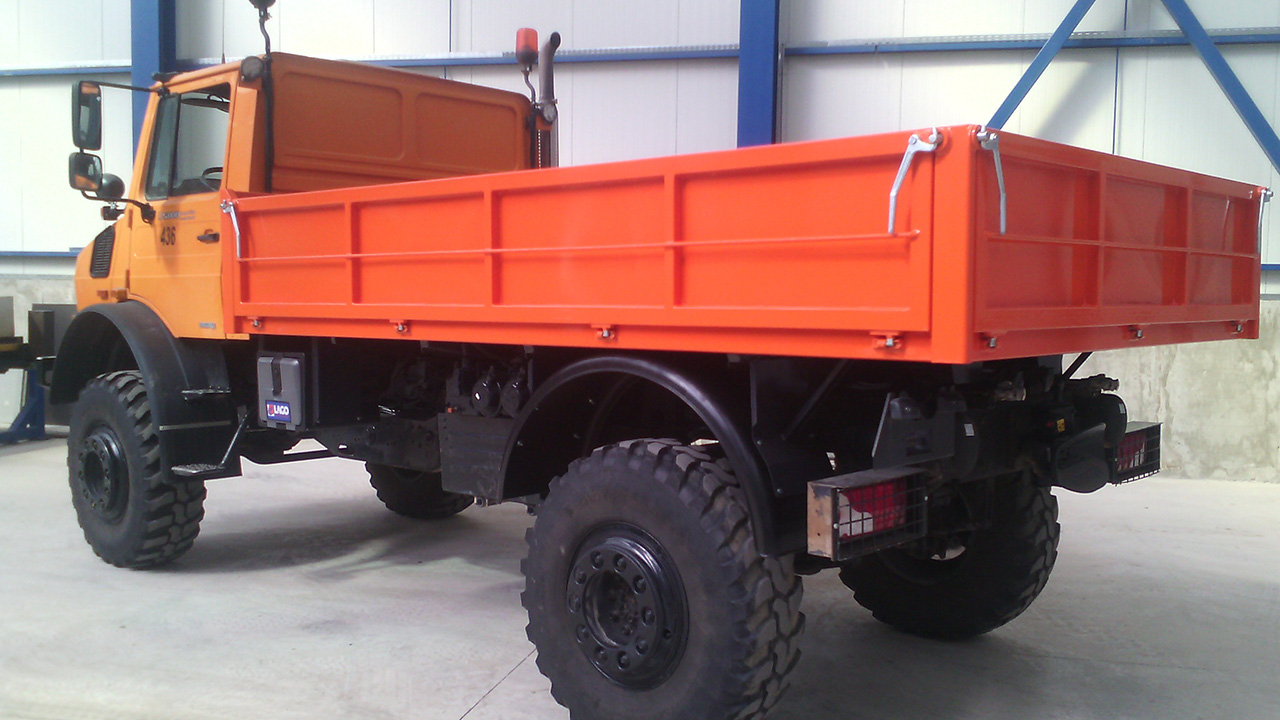 Commercial vehicles include platforms, open or closed bodies and tarpaulin systems. Depending on the customer demands, commercial bodies can be light weight (for maximum truck load capacity), medium or heavy duty (for the transportation of related cargo). The technical specifications of each type have been standardized but can be modified in order to meet the 100% of the customer's professional requirements.
Standard equipment includes:
▪ Slip-resistant steel, aluminum or wooden floor.
▪ Toolbox.
▪ Side guards.
▪ Mudguards and anti-spray mud flaps.
▪ Side marker lamps.
Optional equipment (upon request):
▪ Floor hinges and fastening accessories.
▪ Special mounting devices (e.g. for long items, glass panels, etc).
▪ Tarpaulin systems.
During the truck-body manufacturing, apart from the technical specifications, special attention is also given to the anti-rusting protection and painting. The truck-body development takes place on a special-made base and not on the chassis. In this way not only the cabin but also the electrical and pneumatic circuits of the truck are protected against any possible accidents, e.g. upon welding. In addition, the optimum quality of welds and surface processing can be achieved even at 'difficult' points.
When the truck-body has been completed, it is mounted on the chassis according to the instructions given in the body-builders' manual of the truck company (IVECO, MERCEDES, VOLVO, SCANIA, DAF, ΜΑΝ, etc.). The final product is then inspected in accordance with the Greek and European Union norms for safe usage and transportation and is delivered to the final customer.